ELEVATED

Elevated is a new brand circulating in green states and becoming very popular. They approached HappyBox to design their main logo along with various other logos and websites for products and promotional materials like t-shirts and stickers. 
loudlollies.com
Loud Lollies are the first recreational accessible candy from Elevated. They are known for their potency and a dedicated fan base. HappyBox was tasked with naming the product, creating a logo, packaging and building a website. Loud Lollies are on sale at distinguished dispensaries in Oregon and have been gaining ground in the market. We are about to launch a new display to compliment the bold package designs.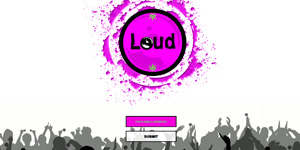 elevated-statecom
Elevated-state.com will be the homepage and web presents of Elevated. The site is currently in progress.